Media, Diaspora and Conflict – Nationalism, and Identity Amongst Turkish and Kurdish Migrants in Europe
Dr. Janroj Yilmaz Keles
Research Fellow at Middlesex University Business School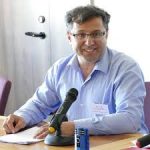 About this book
This book examines the role of the transnational media in articulating and mobilizing different political and identity positions for migrants. It explores the complex linkages between Kurdish and Turkish transnational ethnic media and migrant communities. It is based on 74 in-depth interviews and 6 focus groups with Kurdish and Turkish migrants of diverse age, gender, political affiliation, occupation and length of migration in London, Berlin and Stockholm. Drawing upon the concepts of "imagined community" (Anderson 1991)and "banal nationalism" (Billig 1995), it seeks to understand how migrants make sense of the media representations of the ethno-national conflict between the Turkish state and the Kurds and how they position themselves in relation to these media texts. The study explores how the media impact differentially on migrants' views and ethnic identities in the three countries. This book argues that transnational media speak on behalf of the nation to the nation, even if the members of these imagined national communities live in different places, connecting people across different geographical spaces and thus building transnational imagined communities. They create a sense of belonging to a meaningful imagined community defined as "our" nation. The mediated Turkish-Kurdish ethno-national conflict has contributed to this transnational imagined community. The analysis of interviews found that the mediated conflict has hardened ethnic-based divisions and differentiation between Kurdish and Turkish migrants in Europe. Transnational media have contributed to deterritorialization, differentiation and division among migrants. Kurds and Turks have developed distinct identities in Europe and cannot be viewed any longer as a homogeneous group. The study concludes by suggesting a three-way framework for the analysis of ethno-national identities of migrants, taking into account firstly the country of settlement, secondly Turkish and thirdly Kurdish media as significant in constructing imagined national communities.
Review of this book
For migrant communities residing outside of their home countries, various transnational media have played a key role in maintaining, reviving and transforming ethnic and religious identities. A vital element is how media outlets report and represent ethno-national conflict in the home country. Janroj Yilmaz Keles here examines how this plays out among Kurdish and Turkish communities in Europe. He offers an analysis of how Turkish and Kurdish migrants in Europe react to the myriad mediated narratives. A vital element is how media outlets report and represent the ethno-national conflict between the Turkish state and the Kurdish PKK.Janroj Yilmaz Keles here offers an examination of how Turkish and Kurdish migrants in Europe react to the myriad narratives that arise. Taking as his starting point an analysis of the nature of nationalisms in the modern age, Keles shows how language is often a central element in the struggle for hegemony within a state. The media has become a site for the clash of representations in both Turkish and Kurdish languages, especially for those based in the diaspora in Europe. These 'virtual communities', connected by television and the internet, in turn influence and are influenced by the way the conflict between the Turkish state and subaltern Kurds is played out, both in the media and on the ground.By looking at first, second and third generations of Turkish and Kurdish populations in Europe, Keles highlights the dynamics of migration, settlement and integration that often depend on the policies of each settlement country. Since these settlement states often see the proliferation of such media as an impediment to integration, Media, Diaspora and Conflict offers timely analysis concerning the nature of diasporas and the construction of identity.
About Author 
Janroj Yilmaz Keles is a joint editor of the journal Work, Employment and Society. He received his Ph.D. in Sociology and Communications from Brunel University.  His PhD thesis, entitled "Media, Diaspora and Conflict: Nationalism and Identity amongst Kurdish and Turkish Migrants in Europe" is an interdisciplinary and comparative cross national study based on sociologically informed analysis of mass communication, national-ethnic identity, multiple belonging and inter-group relations/conflict within diasporic and/or transnational settings. He studied in Turkey, German and United Kingdom. Since 2013, he has been working as a Research Fellow at Middlesex University Business School. He has been awarded a research grant for a study on Transnational Entrepreneurship, Identity and Politics (Conducted in Kurdistan Region of Iraq-2017) (UK (PI Keles), Newton Fund.  He has also been awarded a research grant for a study on "migration, transnational mobility and digital social networking" by BISI, 2015. He acted as co-investigator (with Nick Clark), on a Joseph Rowntree Foundation (JRF)-funded project on Responses to Forced Labour in the EU and the International organisation for Migration funded project on 'Iraqi-Kurdish Undocumented Migrants in the UK' ( Keles (PI), Markova and Fattah) and co-awarded to review the EU policy approaches of inclusive Entrepreneurship: Expanding the networks of disadvantaged entrepreneurs (Sarah Dodd and Janroj Keles), funded by The Organisation for Economic Co-operation and Development (OECD).
Previously he worked as a Lecturer, teaching sociology and media studies at Faculty of Applied Social Sciences, London Metropolitan University and an Associate Lecturer at Department of Media and Cultural Studies at Birkbeck. He also worked as a Research Fellow at Working Lives Research Institute, London Metropolitan University where he worked for a number of ESRC, EU Commission, JRF  and IOM  funded cross-national and interdisciplinary research [1]projects on migration, visual and work sociology, civic engagement and participation,forced labour, human trafficking, precarious work, labour movement and trade union, community, identity, ethnicity, racism and globalization.
While he was doing his PhD, he has been part of a research team to explore  'Legitimising the discourses of radicalisation: Political violence in the new media ecology' for University of Warwick, worked for Harvard University in London on the political participation and religious integration of Muslims in Europe after 9/11 and  participated in the MIGSYS research project (Professor Russell King) to examine the growing diversity of migrant types, nationalities, ethnicities, cultures, languages and motivations, especially in "super-diversity" within the urban settings such as London (see King at el 2008).
This book available from CHMK Website page of publications via below link:
https://www.researchgate.net/publication/264533383_Media_Diaspora_and_Conflict_Nationalism_and_Identity_amongst_Kurdish_and_Turkish_Migrants_in_Europe [accessed Apr 04 2018]